The holiday hustle and bustle is in full swing here in Kelowna. The streets are lined with dazzling lights and the festive cheer is palpable.  With less than a week until Christmas it is time to start enjoying all of the local festivities and joys the season brings, if you haven't already.
One of the amazing gifts of living the Kelowna life is the ability to enjoy all four seasons at their prime. Winter is no exception. The Kelowna winter life brings big snowfalls that allow us to relive our childhood by building snowmen and getting in a good old snowball fight. The chilly days allow us to enjoy those stay in your pjs kinda days without all of the guilt. And, those days when we are lucky enough to see that beautiful sun shining and bright blue sky, we get outside and enjoy what Kelowna has to offer.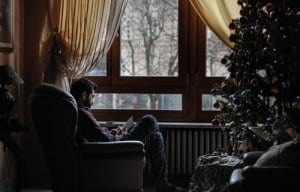 Have you been in full Buddy The Elf mood since November or do you need some ideas on how to get into the holiday spirit? You've either been planning your holidays since July and have already checked half of your holiday bucket list off. Or did you just realized Christmas is in a few days, haven't even started your shopping, and need to amp your festive cheer into high gear,
Here are a few Kelowna winter life staples to get you Ho Ho Ho-liday spirit!
One of our favorite activities during the winter season that showcases the Kelowna winter life is strapping on some ice skates and visiting Stuart Park. The outdoor skating rink in the heart of Kelowna. What is more festive than ice skating outdoors under the stars and grabbing a bite afterwards from TNT Comfort Foods.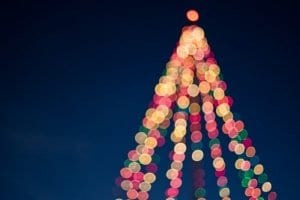 If you need a holiday cheer booster we suggest visiting Candy Cane Lane in Rutland. About 70 homes in the neighbourhood light up to provide an enchanting experience. This is a free event, however non-perishable items are accepted. Another favorite are the houses in the Wilden community. They actually do a friendly neighborhood Christmas light competition. For a list of the best Christmas light displays in Kelowna.
However, maybe you are the kind of person who would rather enjoy the winter-ness from indoors. Don't worry, there are numerous wineries and restaurants in Kelowna that are hosting festive events all season long. Local favorites include wreath making at Vibrant Vines Winery, and CRAFTmas on Bernard at Craft Beer Market.
We are blessed to experience the holiday season in Kelowna. With snow blanketing the landscape, twinkling lights on trees, and festive cheer everywhere, the community embraces the holiday spirit and makes Kelowna the perfect place to spend the holidays! Do you want to live the Kelowna Life?