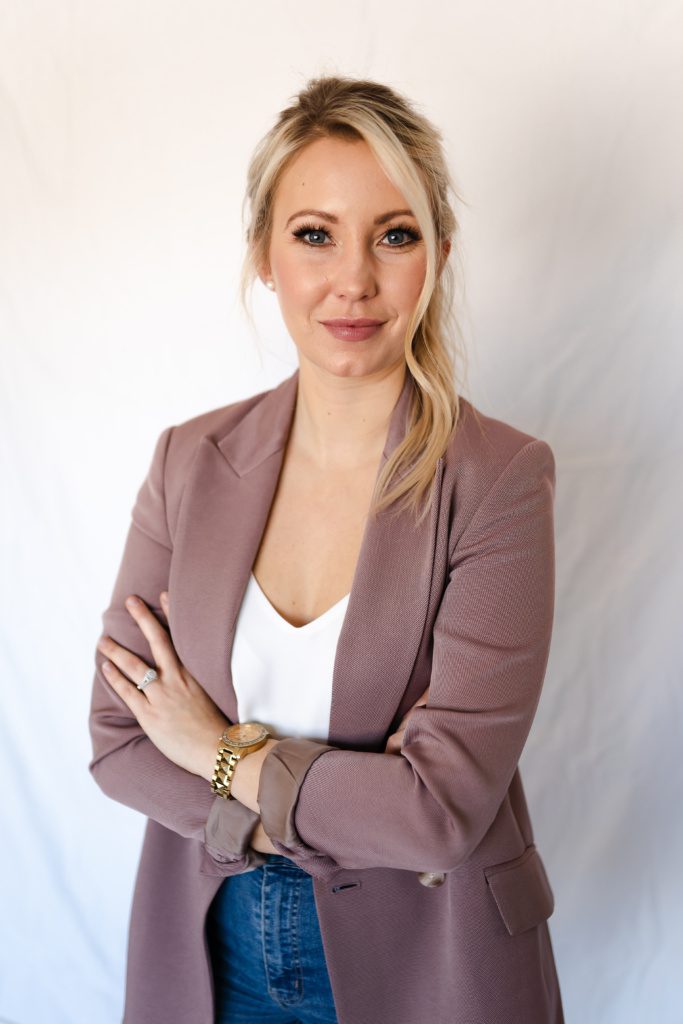 Kelowna, October 19, 2023 — Kelowna Life Real Estate Group is thrilled to welcome Rebecca Mondor as the newest member of their dynamic team. With over a decade of experience in the high-profile hospitality industry, including a pivotal role as Director of Operations at Vancouver's premier catering company, Rebecca brings a wealth of expertise in building genuine and lasting client relationships.
During her tenure in the hospitality sector, Rebecca worked closely with esteemed brands such as LuluLemon, Aritzia, NBA, Rolls-Royce, Ferrari, and many others. This invaluable experience laid the foundation for her passion in fostering meaningful connections with clients, a quality that sets her apart in the real estate industry.
Originally from the close-knit community of Whitehorse, Rebecca's transition to the Lower Mainland presented her with a vastly different lifestyle. After discovering the charm of the Okanagan through a few visits, she and her husband found themselves captivated by the region's stunning landscapes, warm-hearted inhabitants, and a notably more relaxed pace of life. This newfound love for Kelowna swiftly led them to make the life-changing decision to relocate from Langley to West Kelowna six years ago. Today, their circle of family and friends has grown, with many of them joining in on the journey to embrace the unique Okanagan lifestyle.
Rebecca's approach to real estate centers on education, coaching, and personalized assistance. Recognizing the individuality of each client's situation, she invests the time upfront to deeply understand their specific needs and aspirations. By providing comprehensive information, Rebecca empowers her clients to make the most informed decisions that align with their goals.
Since entering the real estate arena, Rebecca has had the privilege of collaborating with some of the industry's finest professionals, while also benefiting from unwavering support from her network of friends, family, and clients. This collective effort has culminated in Rebecca receiving prestigious awards, a testament to her dedication and excellence in the field.
Active not only in the Kelowna real estate market but also within the community, Rebecca is enthusiastic about the remarkable growth that the city has witnessed in recent years and eagerly anticipates what the future holds.
A Glimpse into Rebecca's Personal Interests:
Proud owner of a lab x husky named Jack
Enjoys exploring the vibrant city of Puerto Vallarta, Mexico
Enjoys engaging in home improvement projects with her husband, who complements her DIY skills
Avid fan of Big White, especially for its après-ski atmosphere
Master of campfire gatherings, adding warmth and camaraderie to camping adventures
Treasures moments spent by Gellatly Bay, savoring coffee and soaking in the scenic beauty
For inquiries or to connect with Rebecca Mondor, please contact her directly at:
604-329-2124 [email protected]