Each year, on November 11th, we honour veterans who have served in wartime and remember the soldiers who died in military service.
Remembrance Day marks an important milestone in the world history. It reminds us of the sacrifices made by individuals, families, and entire countries to end the First World War in 1918 and lay the foundation for modern democracy.
As Canadians, it's our collective responsibility to remember those who have served and made sacrifices for future generations.
The Plea
Did you know that the phrase "Lest We Forget" comes from a poem written by the author of The Jungle Book? Rudyard Kipling wrote the poem Recessional in 1897, repeating the phrase several times to emphasize the dangers of failing to remember.
This year we celebrate the 100th anniversary of the end of World War 1. The plea to not forget the past and not take it for granted is as important today as it was back in 1918 when the Armistice agreement was signed.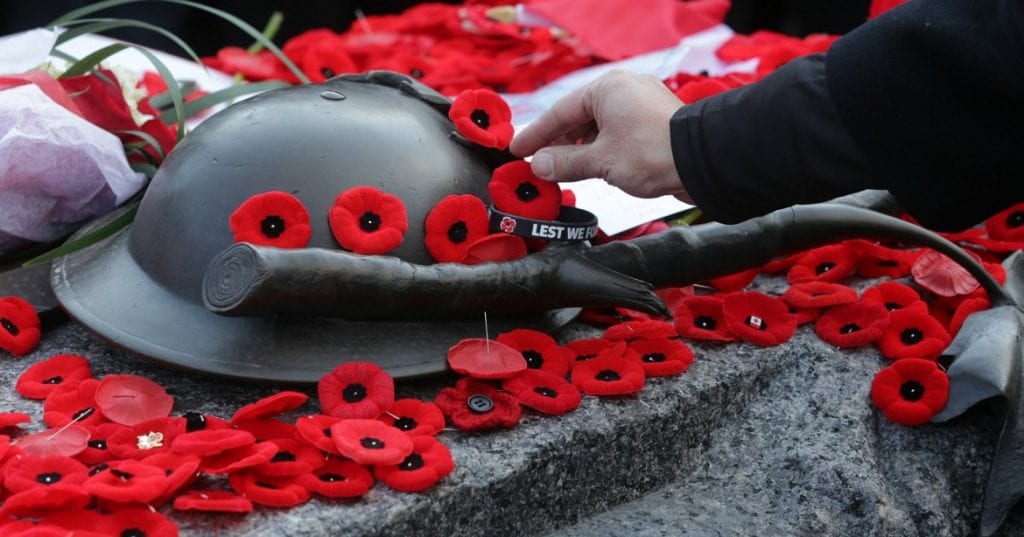 On November 11th, the Okanagan Military Museum invites everyone to come to the museum from 11 a.m. to 3:30 p.m. and learn more about Canada's military history. There will be special 15-minute tours throughout the day, each featuring a different topic.
This year, the Royal Canadian Legion Branch 26 is doing something new and special to honour the soldiers who never made it back home and don't have a gravesite. Inspired by a display in Calgary, the Legion has set up a field of crosses in City Park with 242 names from the two World Wars and the Korean War. The display was set up on November 3rd and will remain in City Park until Remembrance Day.
The Ceremony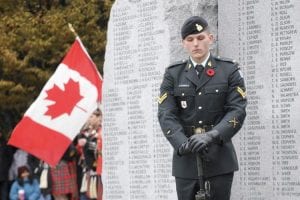 This year Remembrance Day falls on a Sunday. What a perfect opportunity to enjoy the morning with your family and then join the ceremony and parade.
The Royal Canadian Legion, Branch 26, will hold their annual ceremony and parade in City Park's Veendam Garden.
In Rutland, the Army Navy Air Force Veterans will hold the ceremony at the cenotaph in Lions Park, followed by a parade.
The Poppies
Last year, the Kelowna poppy campaign collected $184,209.65, an all-time record amount.
This year, the Royal Canadian Legion has launched a digital version of the poppy. Until November 11th, you can head to the website www.mypoppy.ca and get a poppy by donation. As with the physical poppies that you can proudly wear to show your support, the digital ones can be customized for your Facebook, Twitter, Instagram and LinkedIn profile pictures.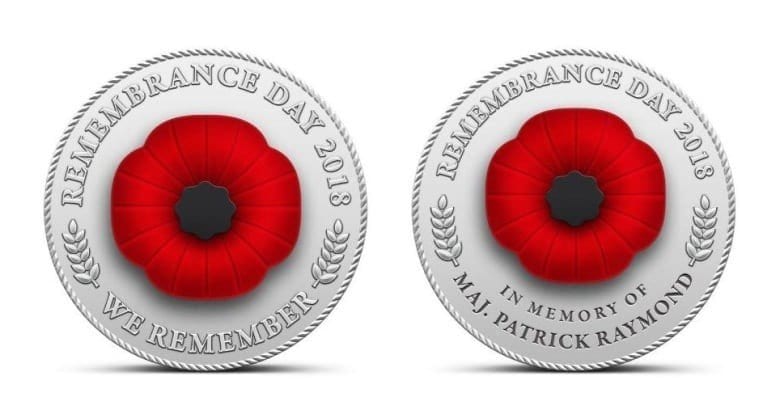 Make a donation, wear your poppies and show your support for those who have served to protect our country. Let's together honour their sacrifice that has allowed us to build a better home for ourselves and our families.
Lest we forget, Kelowna.
You can live here too. Check Kelowna Life to learn how.