It's that time of year again where days start to get shorter, the air gets cooler, and the leaves change colours. Summer is nearing its end once again, which can only mean one thing–school is just around the corner. Hopefully, you've had a great, relaxing summer with your friends and family. I hope you got to spend as much time as possible lying on a beach taking in the sun.
Summer or fall, those that live in The Ponds of the Upper Mission get to live a relaxing and fun life no matter the season. The residents enjoy the pleasures of the lake, mountains, and the beautiful views of the Okanagan Valley. There's an abundance of hiking trails, parks, and natural ponds to spend your days. Add untamed access to mountain biking trails and it's a great spot to enjoy your time off.
Another reason that makes The Ponds a great place to live is the proximity to some of the best schools Kelowna has to offer. Established in 1994, Anne McClymont Elementary is a fantastic school for kids to grow up at. Hosting students from kindergarten until grade six, it offers a great learning environment as kids go through the early stages of their education and development.
Chute Lake Elementary is another great school. Opened back in 2009 and built to high, environmentally sustainable standards, it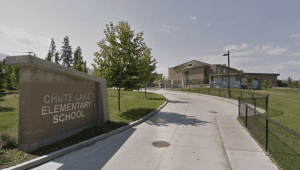 had significant additions done in 2011. The school grounds connect to Chute Lake Park which is available for students for special field events. With a mission statement, "to develop inquiring, respectful and industrious young people who help create a better world by being critical, creative and compassionate thinkers," Chute Lake Elementary is a great place to start your kids' education.
Not only do The Ponds already have two top-end schools, the community is currently developing a new school to be opened in September of 2019. This will be a junior middle school that gives kids a chance to continue their education without needing a difficult commute.
When figuring out where you want to set up your family, the quality of schools has to be one of the most important things to consider. The Ponds of the Upper Mission are not just a beautiful and fun location, but also an area filled with new, quality schools for kids of all ages. You can live here too. Check Kelowna Life to learn how.