It's the peak of summer. You wake up on a beautiful day and are ready to jump into all the Okanagan summer has to offer. Then it hits you: so are all the out-of-towners. Oh well, it's only this busy until Labour Day anyway.
Now that September has come, here are 5 things locals notice when summer is over.
1. Less Snarling Behind the Wheel
You know the summer rush is over when you sit in your vehicle and tap along your favourite song, instead of clenching the steering wheel in frustration and watch your knuckles turn white.
No more stalled traffic during non-rush hours and countless motorhomes and trailers on the road. We're back to the expected everyday Kelowna traffic flows and delays. What's better than less traffic? Keep reading.
2. Decrease In Tourists
Tourists taking in all of our beauty at a slower pace….
As an Alberta native, I can attest to our love for the beautiful Okanagan Valley as a summer vacation destination and a need to take it all in. It may be crowded on the roads and some hand gestures might get exchanged, but come end of August it's back to the beautiful blue and regular back-to-school traffic.
3. Enjoying the Beach (finally!)
Beautiful sandy beaches, warm water, swing lines, paddle boarding…all enjoyed from afar as you drive into a packed beach parking lot and have to figure out where to go now.
It comes as no surprise that such well-kept and modern locations like Gyro Beach Park, Rotary Beach Park and Lower Mission's hidden gem, Sarsons Beach Park, attract local and visiting beachgoers. With the visitors gone, you can now head to your favourite beach and enjoy the great amenities, rent a kayak or paddle board and play some volleyball with your friends.
After all, it's still officially summer until September 22nd!
4. No Crazy Long Lineups at Your Favourite Local Hotspots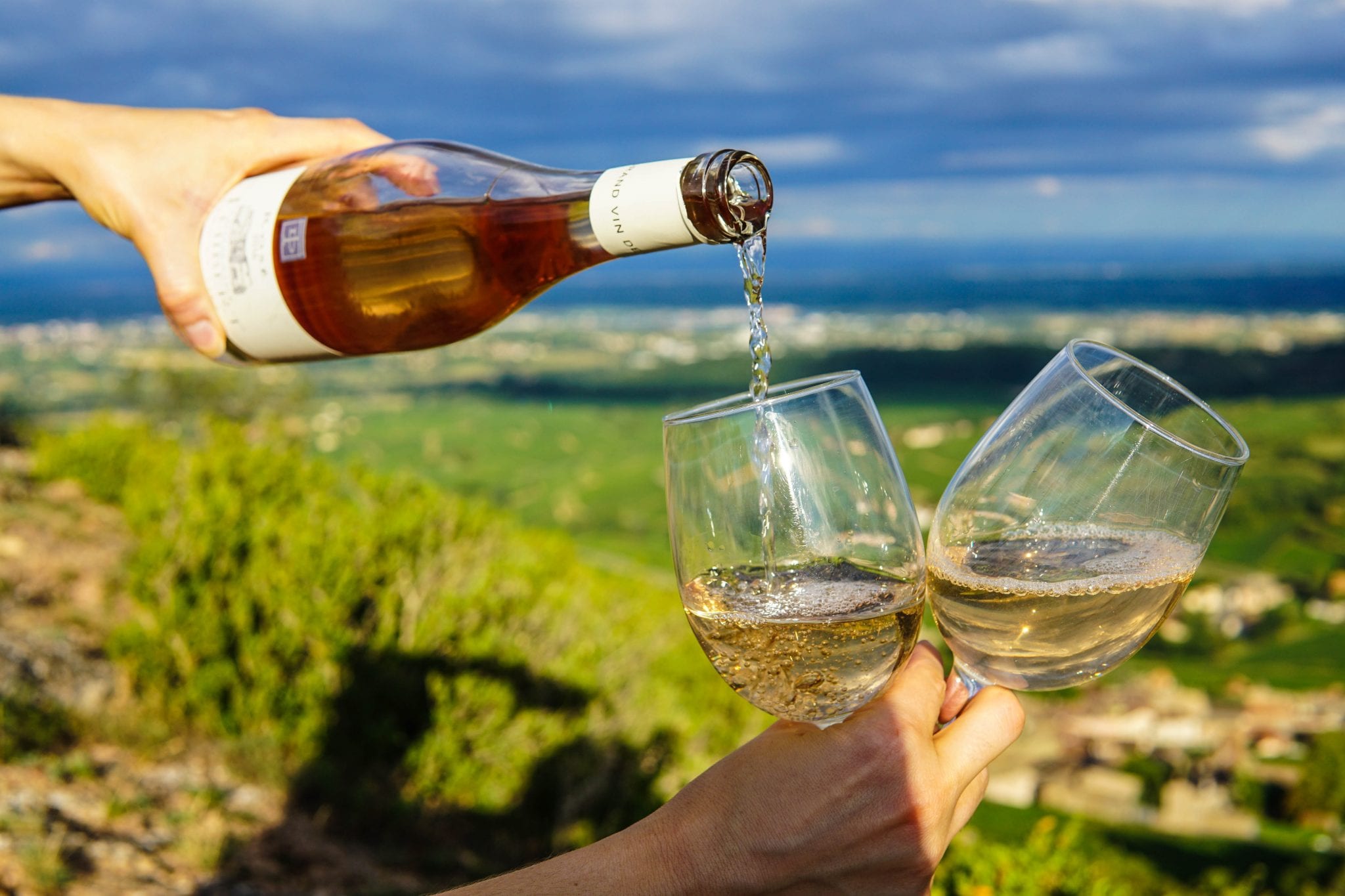 Last minute lunch plans at Earls? No problem. Craft beers with family and friends at BNA? We're in.
With less folk in town who want to enjoy the Farm to Table eateries, scenic winery lunches, local craft breweries and wineries, you're in luck. There is plenty of sunshine and summer warmth left to explore all the great food and drinks Kelowna has to offer. No rush and no lineups.
Out of ideas where to go? Check out this list of all the local places that will treat your inner adventurer and foodie.
5. Enjoy The Quiet
Kelowna summers are packed with amazing events happening all over town. Live indoor and outdoor concerts, family events in parks, and fun times on the lake.
As much as we love all the happenings, there is joy to be found in the quiet. Have your family hop on their bikes and cruise down Lakeshore or hike up Knox Mountain and enjoy the view. Head downtown and walk the lakeshore without the crowds. Get up early and enjoy a cup of your favourite beverage at your local coffee shop. The options are endless.
I love all the activities that come with summer. After all, the Okanagan lifestyle is one of the reasons my family and I were thrilled to relocate to Kelowna. You can live here too and see for yourself how the seasons change. Check Kelowna Life to learn how.