Among all the meaningful things and people in my life, I cherish my family the most.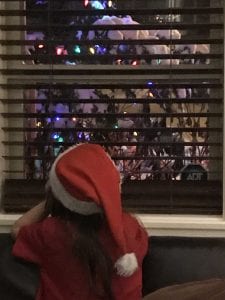 I can't think of a better way to spend Christmas and New Year than being surrounded by my loved ones.
Remembering the silly things that had happened throughout the year, celebrating our strength as a family, and letting our hearts be filled with holiday joy.
Every year we make the most of what the winter season in Kelowna has to offer and enjoy the moments spent together to make this time of the year truly special.
Christmas In Our Hearts and Under the Tree
It's our family tradition to cut down our own Christmas tree.
This year, we got our tree from the Volkmann Christmas Tree Farm in Kelowna. It's a family owned farm that takes pride in the beautiful trees they grow and their environment-friendly practices.
Once we have our tree at home and decorated, that's when the Christmas spirit really takes over. The lights, ornaments, and other decorations throughout our house brighten the otherwise cold and dark days. And the smell of evergreens and holiday cooking add to the feeling of warmth and celebration.
Breakfast With Santa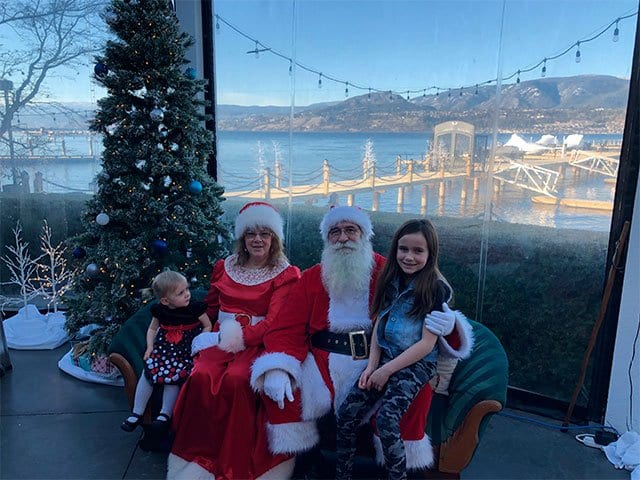 Last year our family joined Santa for a brunch at the Harvest Golf Club. This year, we went to Breakfast With Santa at the Eldorado Hotel.
We loved to spend the Saturday morning surrounded by other families, enjoying the food, and festive atmosphere. But what warmed our hearts even more was to help support the Central Okanagan Food Bank.
Our family values taking care of people in our own backyard. We do so throughout the year, but to be able to share Christmas joy with other Kelowna residents holds a special meaning for us.
A Merry and Quiet Christmas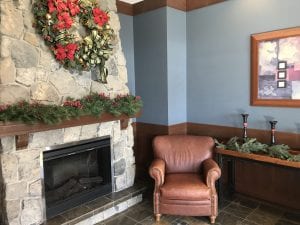 Come Christmas, it's all about spending time together and finding a balance between being cozy inside our home and heading outside for some winter fun.
Christmas Eve we usually go skating downtown at the Stuart Park ice rink next to Kelowna Yacht Club. Christmas morning and the rest of the day, we'll have our family over for gift opening and dinner. And on Boxing Day we plan to go to Big White to enjoy a day of skiing as a family and, hopefully, soak in a beautiful winter day.
I wish all my clients and friends to enjoy these holidays with their loved ones! Thank you for a wonderful year and I'm excited for all the new opportunities, surprises, and adventures 2019 will bring!
Merry Christmas and a Happy New Year from the Nelsons!
You can live here too and join our family and Kelowna residents in celebrating a wonderful holiday season in the Okanagan! Check Kelowna Life to see how.