Get off of highway and onto fairway! One of advantages to becoming an Okanagan resident is that during 2,000 hours of sunlight Okanagan Valley experiences a year, you access to a number of distinguished courses.
Living in Kelowna entitles you to begin your golfing season early. With wear permitting, golfing season can begin as early as February, and ends in late October, part of privilege of living in an area where we have a rotation of all four seasons, with a minor winter. From downtown core, you can reach Predator Ridge, a premium golf course that hosts PGA events, in only a half an hour. Multiple or tournaments are held at golf courses such as Rockets Alumini Games at Harvest Golf Club, or Westside Warriors Alumini Games.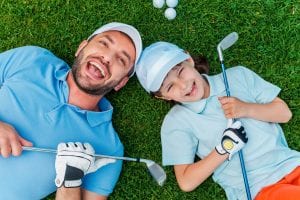 Gallagher's Canyon is a golfing community with a great course that is good for a mild day. It is a exposed course and has a enviable practice facility. Harvest has a similar set of courses, so if you're looking for shade on a hot day, Black Mountain Golf Course is a good consideration as it allows shelter from sun. Tower Ranch is located on McKenzie bench in Rutland, and is an expert course with idyllic views of lake, and if you're looking to catch sun's rays during day, is way to do it. Bear and Quail (Okanagan Golf Club) is anor place to gain some experience at a capable and favored practice facility to evolve your skills. Alternatively, Country Club skirts bottom of Dilworth Mountain, giving you experience of still being in town, paired with breathtaking mountain views.


West Kelowna has two courses as well, for those wanting to stay on or side of lake. re is Two Eagles Golf Course, a favourite among West Kelowna locals, as well as Shannon Lake. A Play Golf Kelowna Pass is a diverse membership you can , which offers you discounts at multiple courses, for those who want to experience a little bit of everything.