The Village of Kettle Valley is an award-winning community. It features walkable streetscapes, gorgeous parks, extensive nature trails, panoramic Okanagan Valley views, exceptional educational institutes and access to great amenities.
At the heart of Kettle Valley is a strong sense of belonging and community. Since it was founded in 1996, residents have established a welcoming neighbourhood of residents eager to be a part of one of Canada's best neighbourhoods.
Strong Sense of Community Family Neighbourhood
The people of Kettle Valley truly make it a vibrant and dynamic community. Residents instill a sense of belonging, and community that encourages its residents to enrich their home, enhance their lifestyle, and truly capture what it means to belong to a community.
Kettle Valley residents regularly gather for events hosted in the community including Parks Alive! concerts, soccer games and the annual resident-organized Kettle Valley Garage Sale.
Exceptional Education
Kettle Valley is an ideal place to raise children as it provides a strong sense of support, endless activities for all ages and exceptional education.
Chute Lake Elementary helps serve the growing population of families in Kettle Valley and Kelowna's Upper Mission from grades K-7. It consistently achieves a high standard of academic success and offers endless courses, clubs, sports and extracurricular activities for students to get involved in.
Okanagan Mission Secondary is an exemplary school for students grade 7 – 12. The school offers a wide array of course options, clubs, sports, and extracurricular activities and has the highest school ranking of all public secondary schools in Kelowna.
Kelowna's Most Active Community
Kettle Valley offers incredible opportunities to maintain a healthy and active lifestyle. There are a multitude of opportunities for all seasons. Hiking, biking, rock climbing and wine tours are popular activities during the warmer months. While snowshoeing and tobogganing are excellent ways to maintain an active lifestyle during the winter season.
Village Centre Amenities
The Village Centre is located at the heart of Kettle Valley. It embraces the core values of community and traditionalism, and was specifically designed to be a gathering point for friends and family.
The Village Centre also features a number of thriving businesses including a delicious ice cream shop, cafe, pizza parlour, pilates & fitness studios, family-friendly restaurant, preschool, spa, art studio, chiropractic clinic, dental office, playground, grocery mart and more.
In the true spirit of Kettle Valley, hundreds of volunteers and local community members helped build the extraordinary playground located in Quilchena Park, the Kettle Valley Junction. This immaculate play area, has 6 turrets, swing sets, slides, tunnels and bridges for the ultimate playground.
Million Dollar Views
Located at the peak of Kelowna's Upper Mission, wake up to stunning panoramic views of Okanagan Lake, mountains, vineyards and the city below. Kettle Valley is surrounded by breathtaking natural beauty, plantlife and wildlife.
Gillard Forest service road is a popular route for locals and visitors that wish to access the Kettle Valley Railway. The KVR trail system is a gorgeous trail for mountain biking, hiking and enjoying the stunning natural beauty the Okanagan Valley is renowned for. Enjoy some of the most dynamic routes in Canada, along this truly impressive scenic and spectacular trail system.
Kettle Valley Properties & Neighbourhoods
There is truly no place like Kettle Valley. Thoughtful design and architecture is at the heart of Kettle Valley's planning development. Homes in Kettle Valley are surrounded by a diverse natural hillside landscape with flowing creeks and miles of green space to enjoy a multitude of outdoor activities.
Feature House Listing in Kettle Valley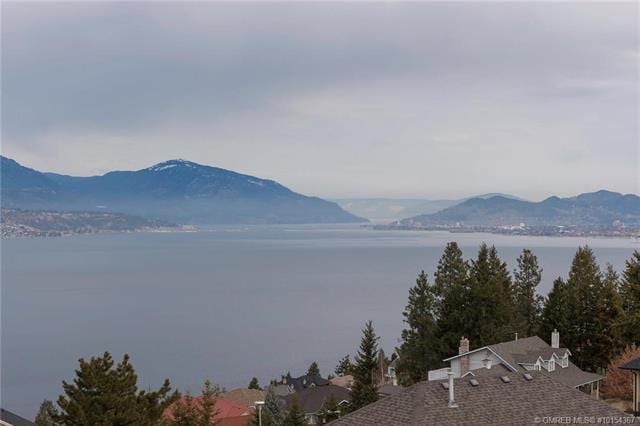 Enjoy the incredible community, natural beauty and amenities that Kettle Valley has to offer from this gorgeous custom walkout rancher on 368 Quilchena Drive in Kettle Valley, BC | $1,499,000.
Take advantage of million dollar views of the lake and city! On the main level, this 5 bedroom, 3 bathroom home features a den or office space, master bedroom with a walk in closet, access to the patio, and the beautiful master bath overlooking the lake, a formal dining room, an entertainers dream kitchen attached to the open living room with a beautiful gas fire place.
You will enjoy entertaining your friends and family in the walk out basement which includes a spacious family room, rec room, wet bar, and wine room. Downstairs also features 3 more bedrooms and bathroom, a gym area and lots of storage under the garage which could easily be converted into a theatre room for another 400 square feet.
The professionally landscaped tiered back yard features many private areas to unwind. Take in the amazing views from the covered patio, fire table area, pool, master bedroom patio, and hot tub.